Saints Row : The Third Remastered is on Giveaway!
A little about Saints Row : The Third Remastered:-
Developer – Deep Silver Volition, Sperasoft
Publisher – Deep Silver
Release Date –
Game Details – 
Saints Row®: The Third™ – Remastered gives you control of the Saints at the height of their power, and you live the life to show for it. This is your City. These are your rules.
Remastered with enhanced graphics, Steelport the original city of sin, has never looked so good as it drowns in sex, drugs and guns.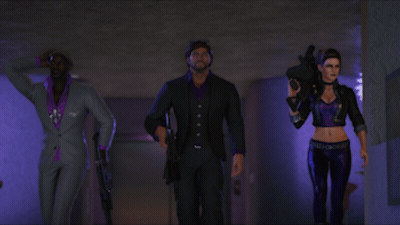 Years after taking Stilwater for their own, the Third Street Saints have evolved from street gang to household brand name, with Saints sneakers, Saints energy drinks and Johnny Gat bobblehead dolls all available at a store near you. The Saints are kings of Stilwater, but their celebrity status has not gone unnoticed. The Syndicate, a legendary criminal fraternity with pawns in play all over the globe, has turned its eye on the Saints and demands tribute.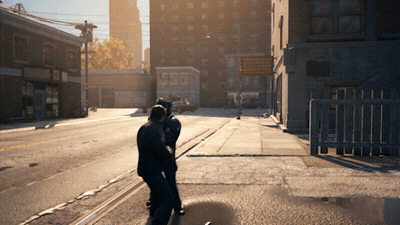 Refusing to kneel to the Syndicate, you take the fight to Steelport, a once-proud metropolis reduced to a struggling city of sin under Syndicate control. Take a tank skydiving, call in a satellite-targeted airstrike on a Mexican wrestling gang, and fight against a highly-trained military force by your lonesome in the most outlandish gameplay scenarios ever seen.
Why You need to play this game –
If you love GTA series, you will like this game to. The game is made for fun, game has totaly unique power system you can see on the trailer. Have good fighting styles and with it good soundtrack on the background to totaly give you wow factor to this game.
Game is remastered last year and they mostly don't have any glitches. With good graphics update and no fps capped gameplay in the game, there is no excuses to not to play game.
I highly recommend you to claim the game, If you dont have a PC just add it you will gate the game for lifetime in your Epic account.
Best game pad in the market

System Requirements (Minimum) –
CPU: AMD FX 6200 / Intel Core i5-3570K or better
RAM: 8 GB
OS: Windows 10 64-bit
VIDEO CARD: 4 GB AMD Radeon 500 series or NVIDIA GeForce GTX 660 or newer
PIXEL SHADER: 5.0
VERTEX SHADER: 5.0
FREE DISK SPACE: 46 GB
DEDICATED VIDEO RAM: 4 GB
Giveaway Date-
The last claim date is 2nd September 2021 at 8:30 PM IST.
How to claim the game –
step 1 – Make an account in Epicgames.com.
step 2 – enable your account, and get your account login to the Epic store.
step 3 – Go to the Store option.
step 4 – scroll down and you will find a free game section, there will be available your specific game.
step 5 – click on the game and there will be a get button click on it. Now a new window will be opened and you have to click on proceed. And now your game is in your library.
Have fun